San Francisco Federal Credit Union proudly serves the communities of San Francisco and San Mateo County. For nearly 70 years we have aligned our focus on the philosophy of "people helping people." Starting with a humble beginning in 1954 at a kitchen table on Capp Street, to becoming the full-service, multi-branch financial institution we are today, we pride ourselves on making a difference in the financial lives of our members and dedicating time and resources to improving our communities.
As a not-for-profit cooperative, our board members are volunteers; we do not have stockholders demanding higher profits. Our earnings are returned to the membership by offering savings products with higher returns and loans with lower rates.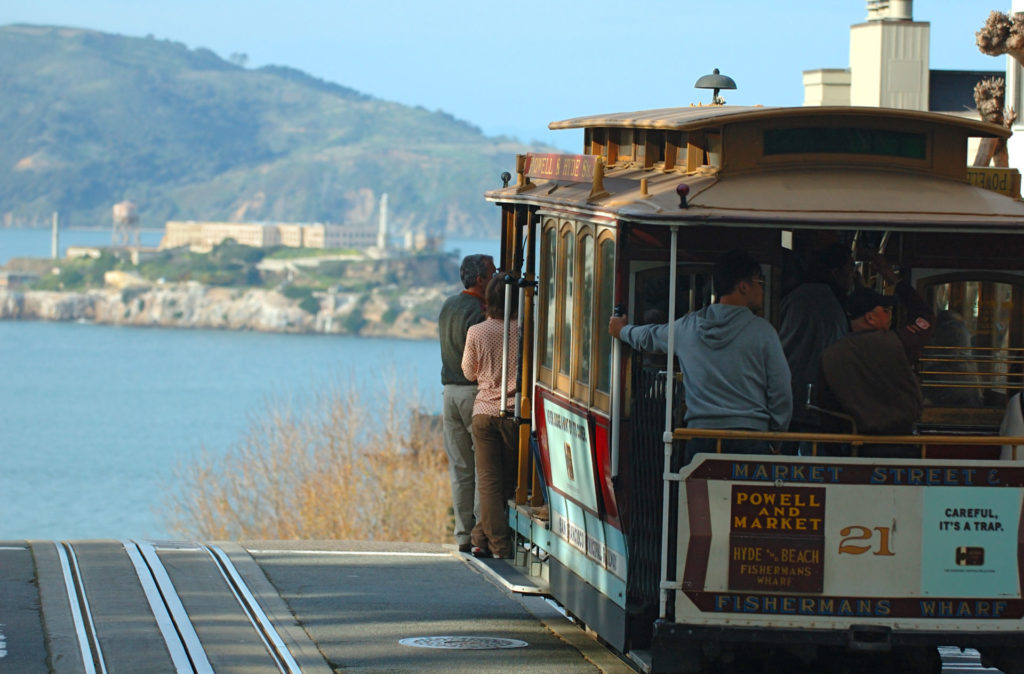 Philosophy and Core Values
San Francisco Federal Credit Union believes in strong driving principles to deliver exceptional member service. It is part of our mission to provide genuine, professional advice in a way that makes members feel comfortable and supported.
What is our mission?
We are a high-performing and empowered team of financial professionals serving Bay Area communities by providing innovative solutions that bring peace of mind and financial stability.
Credit Union employees look to our four core values for moral guidance and professional consistency when interacting with members.
Serve More
Consistently and enthusiastically deliver exceptional member experiences
Educate and proactively create solutions to members' needs
Treat members the way they want to be treated
Partner More
Listen, support and respect diversity
Collaborate to build effectiveness
Encourage positive energy
Own More
Follow through on commitments and be accountable
Demonstrate integrity in every decision and action
Take ownership in the Credit Union's success
Be More
Challenge yourself to seek opportunities for growth
Be better than you were yesterday
Be part of the solution
San Francisco Federal Credit Union is a not-for-profit, member-owned financial institution. We differ from big banks by offering higher earnings and dividends on deposits accounts, lower interest rates on loans and by charging fewer fees. Plus, members have access to more than 30,000 free ATMs across the country.
For over 65 years our mission has been to make financial life easier for our members and their families. San Francisco Federal Credit Union offers genuine, professional advice in a way that makes members feel comfortable and supported. We invite you to become a member and to take advantage of the many benefits we provide. Membership is open to those who live, work, go to school or worship in San Francisco or San Mateo counties.
Senior Leadership Team
Jonathan P. Oliver
President & Chief Executive Officer
Jonathan Oliver joined the Credit Union in 2017 and brings over 20 years of banking and financial services experience. In his role as President and CEO, he works closely with the San Francisco Federal Credit Union team and Board of Directors to create strategic plans, set priorities, and ensure the organization is operationally sound. Jonathan holds a Master of Business Administration from Pepperdine University and a Bachelor of Science with a double major in finance and psychology from Portland State University.
Ray Shams
Chief Lending Officer
Ray Shams joined the Credit Union in 2017, bringing over 30 years of lending and risk management experience. Ray holds a Master of Business Administration from University of La Verne.
Carrie Pedraza
Chief Information Officer
Carrie Pedraza joined the Credit Union in 2020 and has a career in IT spanning over 30 years. Carrie earned her Bachelor of Information Science and Technology from Pennsylvania State University.
Board Members
Press enter to activate each board member's information slide below
Luenna Kim

Board Vice Chair

Luenna Kim is a long-time member of the San Francisco Federal Credit Union. She has worked in the public sector for over 20 years – currently serving as a chief human resources officer for a public health department. Prior to that, she was a labor relations manager, public defender, legal recruiter, and human resources director for a public school district and a charter management organization. She is committed to social justice and equal access to jobs, education, housing, and healthcare.

David Huebner

Treasurer

David Huebner joined the Credit Union as a member of the Supervisory Committee in October 2018. He is the founder and principal of Lalo Consulting, a small consulting practice and software development company helping mission-driven organizations deliver better services with a focus on researching, building and implementing solutions to address hiring and retention problems at organizations adapting to the changing talent landscape.  Previously, David worked at Google as a manager on a strategy, analytics and effectiveness team focused on hiring and people services. Before that, David was a founder and chief product officer for a venture backed start-up and currently is an advisor to a number of start-ups and not-for-profit organizations with a focus on the PeopleTech space

William Lee

Board Secretary

William Lee joined the Credit Union as a member of the Supervisory Committee in June 2018. His career with the City and County of San Francisco spans 20 years of fiscal budgeting, human resources, and administrative experience. He is currently the Deputy Director of Administration and Support for the Department of Emergency Management, where he is responsible for overseeing finance, procurement, human resources, information technology, and facility management. In addition, since 2015, Will has served as a Board Member for the San Francisco Municipal Executives Association's Board of Directors.

Patrick Michael Cox

Board Member

Patrick Michael Cox has been a member of the Board of Directors for San Francisco Federal Credit Union since 2013. His father, Frank, was one of the original founders of the Credit Union. Patrick began his career at Wang Laboratories, ultimately serving as Field Service Manager, overseeing more than 40 engineers from Portland to Hawaii. He left Wang after 15 years to join the San Francisco Recreation and Park Department as Manager of Information Systems; today, he is the IT Director for the department.

Benjamin Kurko, CPA and CFE

Board Member

Ben Kurko has been a volunteer with San Francisco Federal Credit Union since 2014, serving on the Supervisory Committee as both Secretary and Chair, and has been on the Board since March 2017. An East Bay Area native, he migrated to San Francisco at the beginning of his professional career to work for the State of California at the Department of Business Oversight, where he was a Senior Financial Institutions Examiner responsible for performing examinations of California State chartered credit unions. Ben currently is a supervisor at RGL Forensics, a global forensic accounting firm.

Michael Lopez

Board Member

Michael Lopez joined the Credit Union as a Board Member in March 2022. His career has evolved through three different professional environments: Traditional large corporate organizations, entrepreneurial start-ups (including two successful self-initiated start-ups), and consulting. Michael joins the Board of Directors as part of the merger with MyCU, where he was a board member.

William Smith

Board Member

Bill Smith has been a member of the Credit Union since 1980. He began serving as a volunteer with the Credit Union in 2003 as a member of the Supervisory Committee. On the Board of Directors, he is currently serving on the Human Relations and Volunteer Development committees. Bill is an attorney. He was an Assistant District Attorney with the City and County of San Francisco for 20 years, and a Deputy County Counsel for San Mateo County for 13 years. 

Richard Frattarelli

Supervisory Committee Chairman

Richard Frattarelli joined the Credit Union as a volunteer in 2019. He has worked in the public sector for nearly 30 years, currently as the Director of Human Resources for the San Francisco Juvenile Probation Department. Prior to that role, Richard served as Assistant Human Resources Director of the San Francisco Airport. Before working for the City and County of San Francisco, Richard spent 24 years as an officer in the United States Coast Guard, serving in a myriad of assignments across the United States.

Katrina Williams

Supervisory Committee Member

Katrina Williams joined the credit union as a member of the Supervisory Committee in July 2020. She is the Learning and Organizational Development Manager for the San Francisco Human Services Agency (HSA). The Learning and Organizational Development program is responsible for HSA workforce development and workforce analytics. Katrina's professional experience in human and social services spans 20 years and includes social work, training, coaching, organizational development, and policy creation. Katrina serves as the co-chair of the Bay Area Social Services Consortium's Human Resources Committee. Since 2019, Katrina has served as a Board Member with the Municipal Executives' Association.
History
Our story started in 1954 when accountant George Trelut wanted to provide financial security for his family. In support of his fellow city employees, he sought to provide a responsible financial institution where everyone could obtain affordable loans, save money safely and gain a voice in their own financial experiences. Today, we continue to pursue and foster those same ideals.
---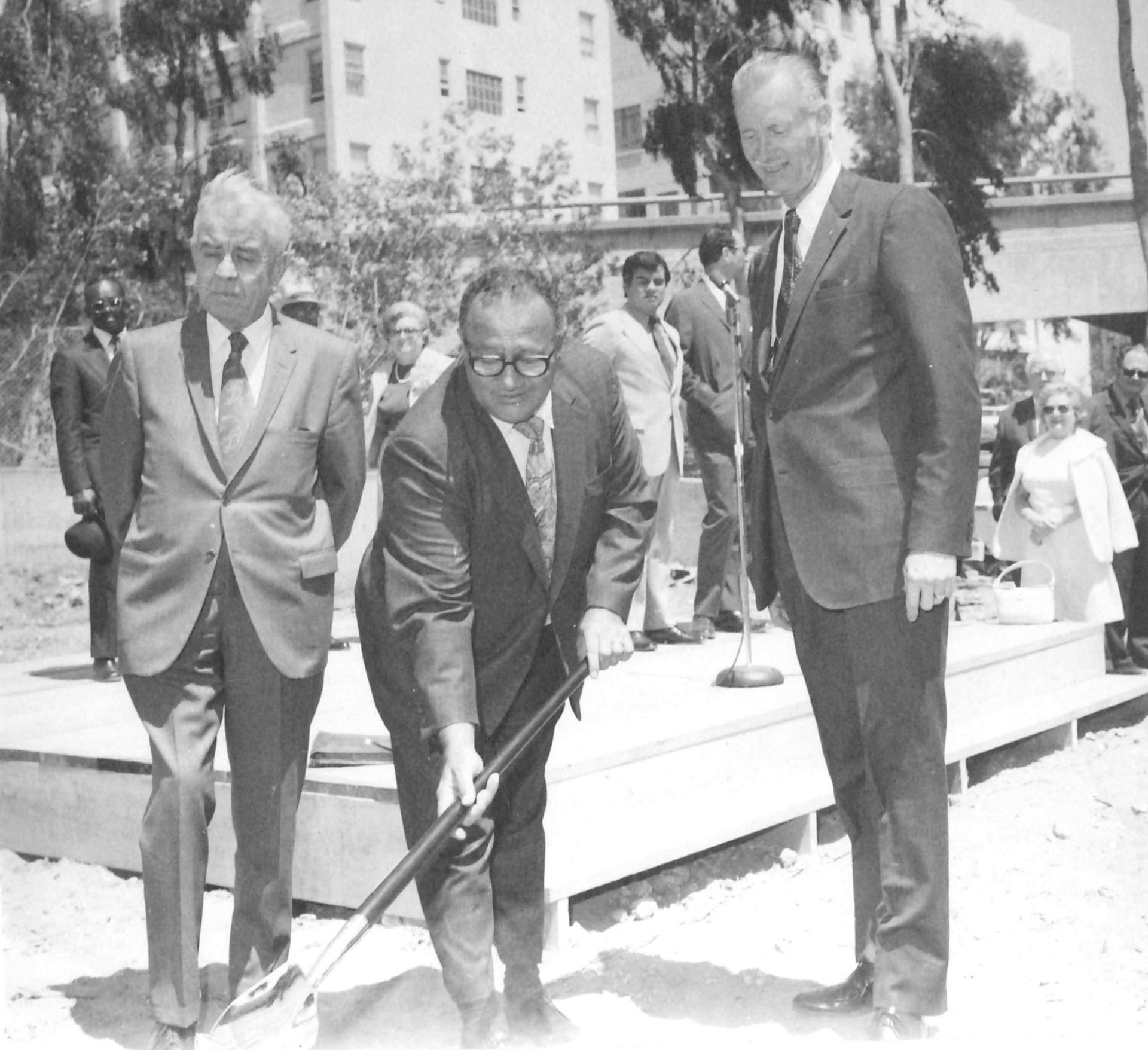 ---
---
Community
For San Francisco Federal Credit Union, being part of the community means a sense of responsibility to give back, in a variety of ways. We help community members become financially literate by offering numerous free webinars and seminars throughout the year. We help organizations who help the less fortunate by donating – whether it be through clothing or food drives, by donating money to charities or by employees volunteering through our CommunityShare program.